Imagine yourself in a room with 1,500+ RE investors, brokers, funding partners, and experts who have one goal in common: partnering with YOU to set up massively profitable multi-family deals!
On September 8th, "in-the-trenches" investors from across the industry will be coming together to partner and share how we ALL can achieve success in multi-family real estate—even amid sky-high interest rates, total economic chaos, and a looming recession!
AND THIS YEAR, YOU TOO
ARE INVITED TO JOIN US!
TAKE ADVANTAGE OF THIS LIMITED-TIME OFFER
(THE BEST DEAL YOU'LL FIND TO ATTEND THE CONFERENCE!)
SAVE $500.00 BEFORE THE PRICE GOES UP!! PLUS… BUY ONE TICKET, GET ONE FREE
(TO GIFT TO A FAMILY MEMBER OR FRIEND!)
Reserve Your Seat Now
WHEN YOU ATTEND THE ULTIMATE PARTNERING EVENT FOR THREE LIFE-CHANGING DAYS, YOU WILL DISCOVER:
The EXACT objections you'll hear from veteran funding partners when they analyze your deals (so you know what you need to overcome in your own pitch before sitting down with your next potential partner, face-to-face)
What's working in 2023 for multi-family investors—amid a world of inflation, sky-high interest rates, and total economic chaos
How to attract money partners to fund your deals by increasing your "sphere of influence" (And this works even if no one in the industry knows you right now!)
Why after 10 years of economic growth, the housing market is turning down (And how you need to adjust your strategy to thrive during the next 3 years, even with the potential looming recession)
How to deal with brokers who doubt your ability to get deals done. (Lucky for you: Dealing with brokers is so much easier once you understand this!)
PLUS… you'll meet your next funding partner, broker, lawyer… really ANY contact you can imagine to help you build more wealth as a multi-family real estate investor
And so much more!
When it comes to real estate investing, it really is true:
"It's not WHAT you know, it's WHO you know!"
Calling All Real Estate Investors:
After 10+ years of rising real estate values, the market is turning down. And getting deals done is now harder than it's been at any point in the past decade!
WHICH IS WHY ATTENDING
ULTIMATE PARTNERING 2023
IS NOW MORE IMPORTANT THAN EVER!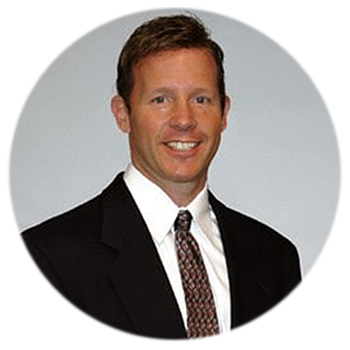 A Personal Note from David Lindahl,
CEO of RE Mentor
Closed MORE than 9,200 Real Estate Deals:
Since the US economy began recovering from the 2008 recession, the value of real estate properties has climbed almost nonstop.
And in late 2022 and early 2023, we saw what many investors refer to as a "blow off top" (where values spiked out of control).
As any investor knows, however, "blow off tops" are almost always followed by steep price drops. In fact, as of this writing—in August of 2022—prices have already begun falling in the hottest markets (like Boise, Denver, and Tampa).
In short, the housing market is slowing down. And it's slowing down fast.
Here's the good news, though:
As you likely know, recessions and depressions are when the seeds of wealth are planted. Mainly because if you wait to acquire assets until the market's in a clear bull run, you've already missed out on most of the potential gains.
But "investing when there's blood in the streets" allows us to acquire assets at below-market-value prices. Then create massive wealth once those assets return to being normally priced (and eventually overpriced).
Except for one small thing: Getting deals done right now is dramatically harder than it was one short year ago.
In short, what's worked in both single and multi-family investing over the past 10 years is NOT working now.
Instead, the game has changed.
With rising interest rates, the cost of capital has gone up dramatically. And funding partners are being much more cautious about where—and with whom—they invest.
The #WorkFromHome movement has shifted moving trends in a huge way.
Markets people were never interested in before have become "in demand" as people across the country now realize they can work from anywhere.
Marketing deals has become harder.
Brokers are more selective.
And if the decline in single family prices creeps into multi-family, the power will shift from sellers to buyers for the first time in years.
Now, to stay on top of those changes, you really only have ONE option.
Double down on your relationships!
Because it doesn't matter if you have all the knowledge in the world… If you can't find investors to fund your deals, you're screwed.
And you can have all the funding partners in the world, or millions of your own capital to invest…
But if you're not getting deal flow coming across your desk, having access to all that capital is pointless.
And boy oh boy, if you think you can play in this industry without a sharp attorney… I've got some horror stories I can tell ya.
But when you have deal flow coming across your desk…
Brokers who trust you…
And funding partners already lined up…
Getting deals done becomes exponentially easier.
It's the men and women I've seen who focus on collaboration first that tend to achieve success much, much faster.
Which is why our Ultimate Partnering event is all about helping YOU create Partnerships.
Doesn't matter if you're looking for a mentor, funding sources, or just need more deal flow…
Ultimate Partnering is the premier event for building your network. Why?
Because the best-of-the-best industry players attend for one reason, and one reason only: forming partnerships!
When players fly in from across the country for Ultimate Partnering, they're not there for the information. In fact, many of them have so much experience they could teach their own panels (and many of them do!).
Instead, they show up for the networking. The relationships. The ability to create partnerships. And they show up to get deals done. Period.
Now, this is IMPORTANT!!
While the event is happening September 8–10th, I urge you:
DO NOT WAIT to register!!
Because right now tickets are $500 off—PLUS I'll give you an EXTRA ticket to bring a friend or family member for FREE!
Keep reading for all the details…
I would love nothing more than to see you at Ultimate Partnering 2023 in October!
David Lindahl
P.S. Make no mistake about it, there will be plenty of educational material during the event.
From live Shark Tank–style pitches, to panels with industry veterans and some of my most successful students, we'll be going DEEP into what's working to get deals done in 2023!
Keep reading to learn more…
"There's tremendous value in this event. We've met so many amazing people and have had such good connections with everyone. We are just on cloud nine right now."
Scott & Heidi H.
MEET THE INSPIRING LINEUP OF
ULTIMATE PARTNERING SPEAKERS: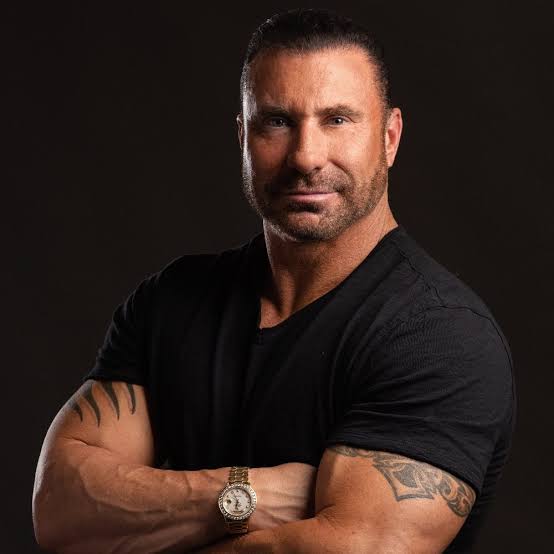 VIP GUEST SPEAKER: ED MYLETT
Ed Mylett is a global keynote speaker on peak performance and is considered one of the most inspiring speakers of our time. He is also the host of the critically acclaimed and top rated podcast "MAXOUT" with Ed Mylett. He has been sought after and privately mentored many top professional athletes, entertainers, and business executives in the world for decades. He is one of the country's top 50 wealthiest under age 50, and is acknowledged for building one of the largest financial organizations in America.
---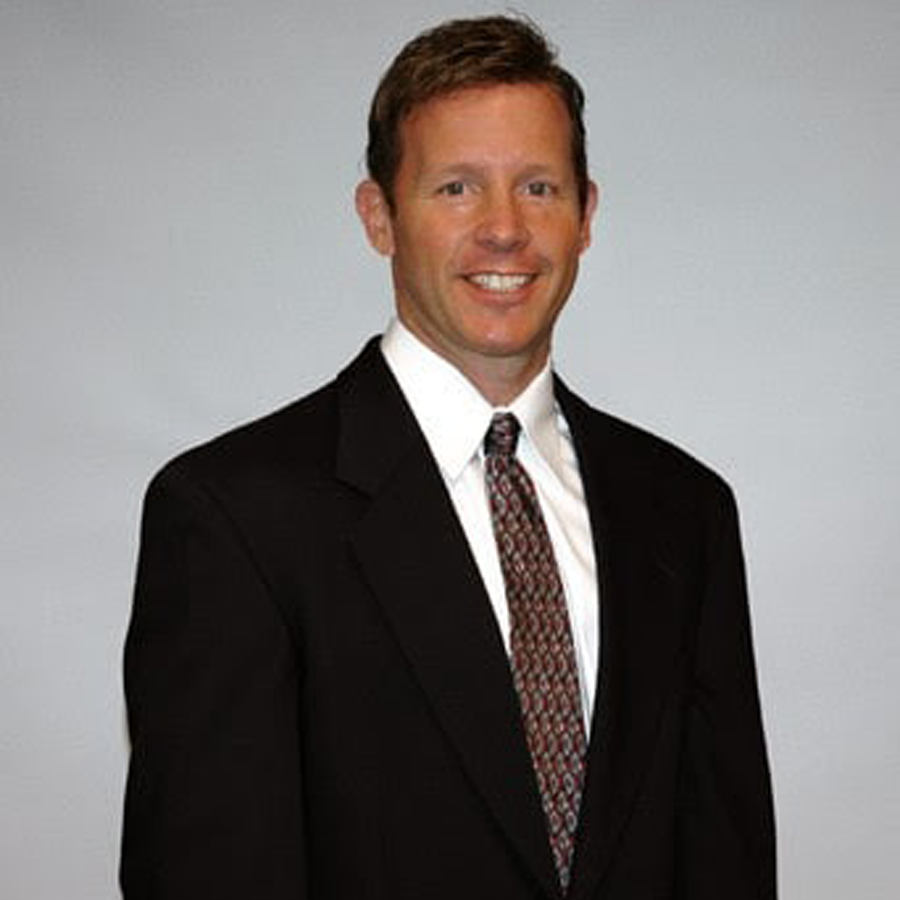 PLUS, MEET YOUR HOST AND DAY ONE KEYNOTE SPEAKER: DAVID LINDAHL!
David Lindahl is the CEO behind RE Mentor, the leading REI education company with a 20+ year track record and tens of thousands of students.
David has also authored four best-selling books in the industry, including: Multi-Family Millions, The Six-Figure Second Income, and more.
David's track record includes:
Building a portfolio of more than 9,200+ apartment units
Authoring four best-selling books in the sub-niche of Multi-Family Investing
Building a network of more than 1,000 of the industry's leading players, from funding partners to attorneys and more
Training over 498,000 students, a few of which have gone on to close more than $1B in deals (individually!)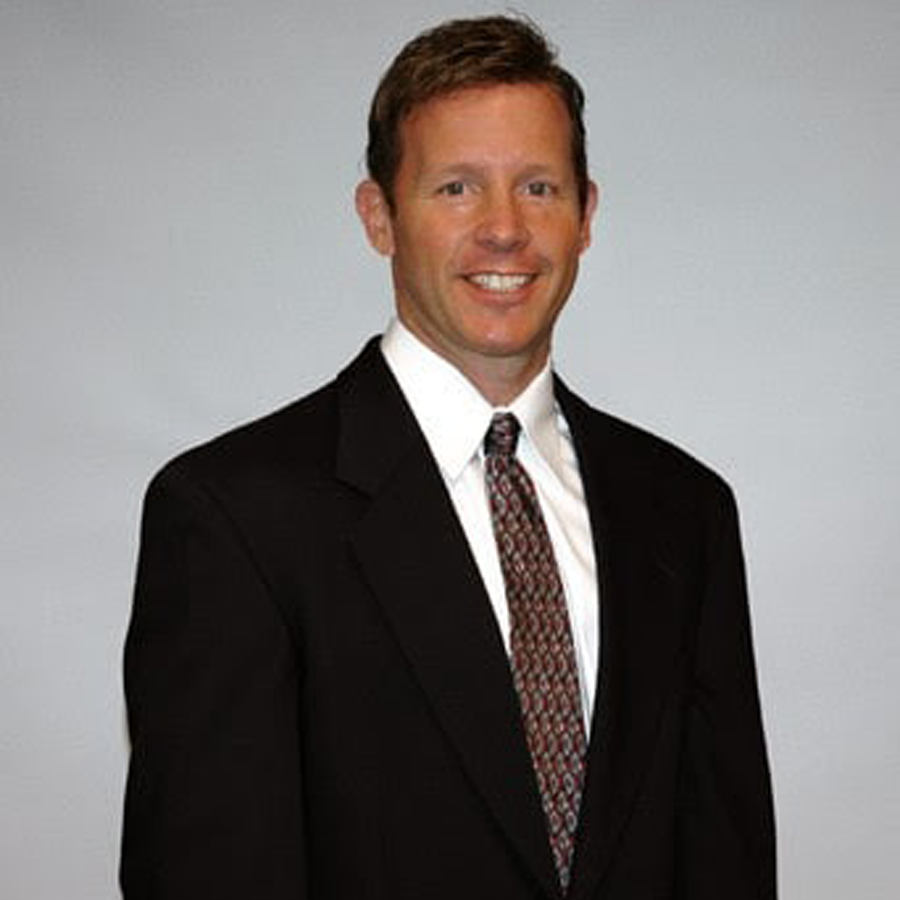 TAKE ADVANTAGE OF THIS LIMITED-TIME OFFER
(THE BEST DEAL YOU'LL FIND TO ATTEND THE CONFERENCE!)
SAVE $500.00 BEFORE THE PRICE GOES UP!! PLUS… BUY ONE TICKET, GET ONE FREE
(TO GIFT TO A FAMILY MEMBER OR FRIEND!)
Reserve Your Seat Now
We're not just here to help you build wealth… We're here to CHANGE LIVES!
Here's what past attendees have shared about how their lives have changed since attending Ultimate Partnering:
The people have been great, that's the best part about it—the networking is tremendous. There's some great people in the room that certainly add value to what I'm doing, and it's also fun to pay it forward and talk about investing with new investors and students.".
"The opportunity for partnerships is really good. It is great because I like people, I like talking, and I like the possibility that the next person I talk to may have 50 million dollars they want to invest in my deal."
"I've attended multiple Ultimate Partnering events, and not once has anyone ever turned me away or said, "Sorry, I can't help." They've even sought ME out to give me advice. Everyone there wants to help everyone else become successful."
HERE'S WHAT YOU'LL EXPERIENCE WHEN YOU ATTEND ULTIMATE PARTNERING: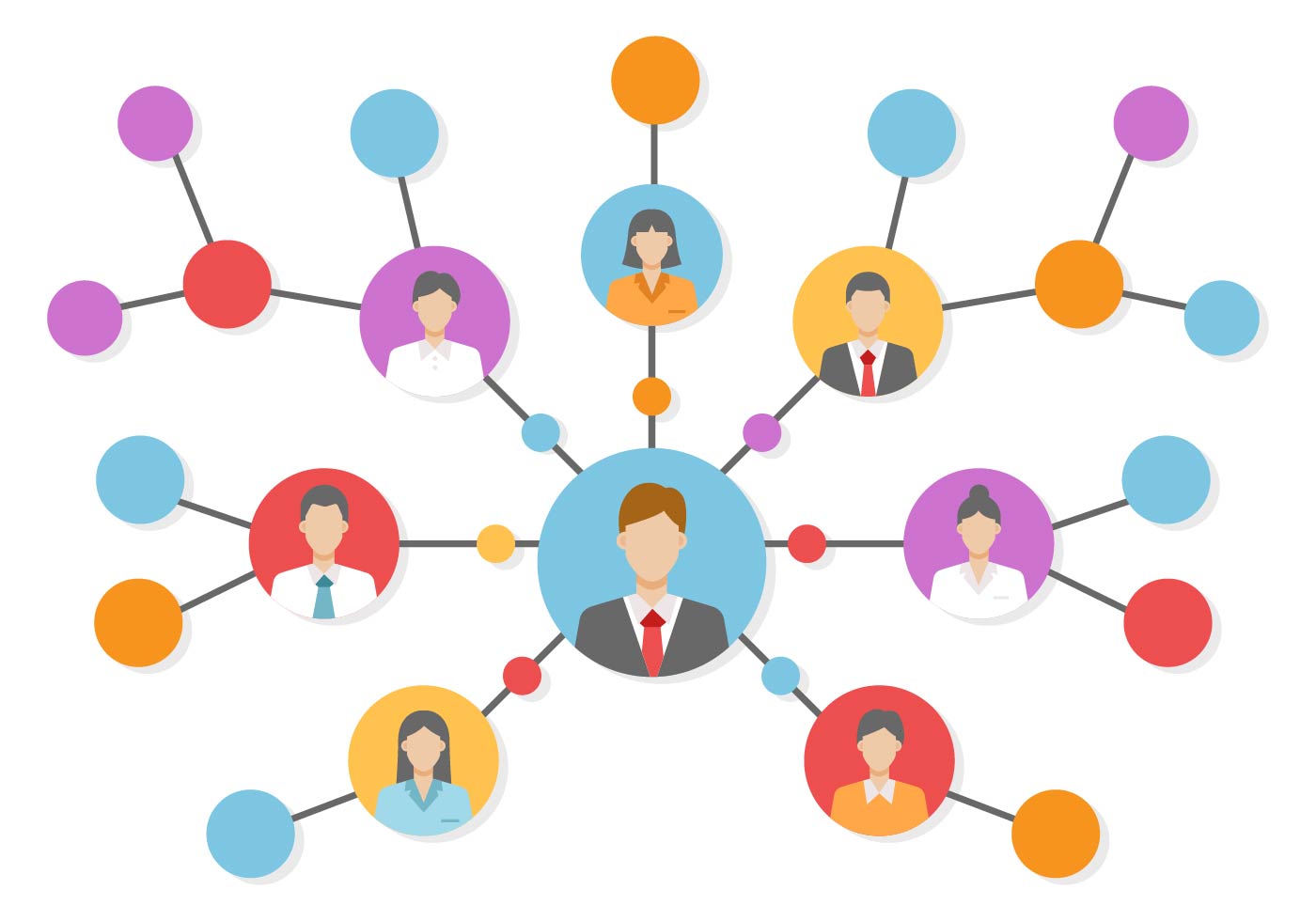 SPEED NETWORKING [DAY ONE]
Right out of the gate on day one, you'll begin creating relationships with movers and players in the industry during our very own speed networking sessions.
As far as we know, Ultimate Partnering is the only real estate investing event on the planet where you'll absolutely make meaningful relationships within hours of arriving.
From funding partners to mentors, attorneys, and brokers, you'll have the opportunity to "find the missing link" on your very first day.
PANEL DISCUSSIONS WITH WORLD-CLASS INVESTORS
Similar to past years, many of the industry's most experienced players will be at Ultimate Partnering 2023.
And when you show up in San Diego, you'll have the opportunity to be empowered, inspired, and motivated by these men and women who have thousands of doors to their names. (Including a few of David's students who followed his exact blueprint to complete more than one billion dollars in deals each!)
You can also sit in on the women's-only panel. OR come hear from the young adults already investing in their 20s. No matter which panels you choose to attend, you'll be learning from successful investors, ALL with diverse backgrounds.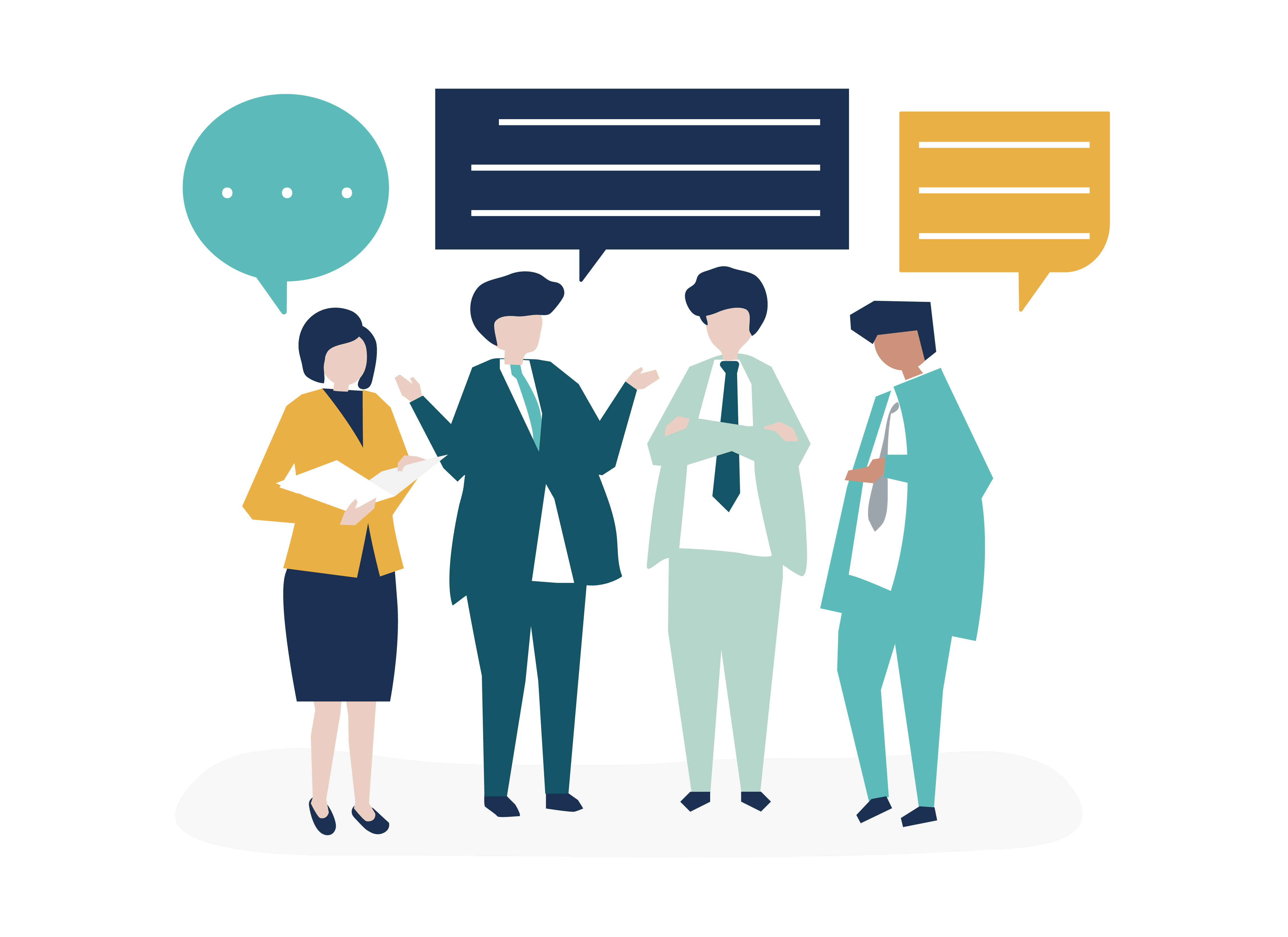 During these panel discussions, you'll discover:
How to analyze which markets will hold up well during the housing market downturn (and which to avoid like the plague)
How to prevent paying overly inflated prices in markets that are starting to cool off
Understanding when there's value in waiting for the price of a property to come down, and when you should act fast and scoop up a hot deal
How veteran investors think about working with property managers, renting to tenants, and more
What KPIs to pay attention to as both interest rates and rents keep going up
And so much more!
And rest assured, our speakers will not be selling anything!
The whole entire reason we started Ultimate Partnering thirteen years ago was to make it easier for multi-family investors to build relationships. Period.
The panelists you'll see on stage have achieved generational wealth multiple times over. And because of that, they're driven by a desire to give back. And a desire to help men and women like yourself achieve the same financial freedom they themselves have achieved.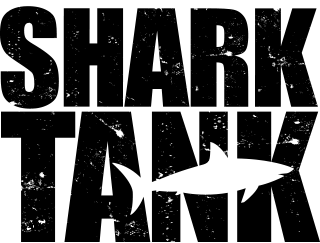 SHARK TANK PITCHES (Real Estate Investor Edition)
Let's face it: One of the biggest things that trips up investors is the pitch.
Similar to start-up investing, savvy REI funding partners have seen thousands of investment pitches. And because of that, their BS detectors can sniff out a bad deal from a mile away!
That's why we know that perfecting the pitch is one of the most valuable things we could ever do to help any investor. And what better way to learn than watching investors just like YOU pitch deals—live in real time—to a group of funding partners on stage at Ultimate Partnering!
Just like they do on Shark Tank, investors will pitch their deals to real, veteran funding partners during one of the most fun and exciting sessions of the event.
As the pitches play out, you'll get deep insight into the objections, concerns, and often overlooked details expert funding partners absolutely must get clear on before they'll stroke a check. And you'll also get to see the curveballs they throw to catch investors off guard.
You'll walk away with a profound understanding of what you should (and should not) include in your pitch… including how to avoid deal-killing mistakes and oversights!
ULTIMATE PARTNERING AGENDA
(Subject to change)
Day 1: Friday 9/8
Registration Opens

Opening Ceremonies

Break

Getting Them From The Bank

Panel TBD

Lunch

VIP Platinum Ticket Holders – Lunch with David Lindahl

Panel TBD

Panel TBD

Top Emerging Markets - Scott Stafford

Wrap Up and What to Expect Tomorrow

Cash Bar Networking
Day 2: Saturday 9/9
Recap and Opening Remarks

Special Guest Panel: Women Kicking Ass in Real Estate (Back By Popular Demand!)

Break

Keynote Speaker: Ed Mylett

VIP Gold and Platinum Ticket Holders – Pictures with Ed Mylett & Dave Lindahl

Lunch

Panel TBD

Panel TBD

Break

Speaker TBD

Panel TBD

Wrap Up and What to Expect Tomorrow

Cash Bar Networking
Day 3: Sunday 9/10
Recap and Opening Remarks

Shark Tank

Break

Panel TBD

Lunch

Panel TBD

Final Thoughts and Closing Ceremonies
WHO SHOULD ATTEND ULTIMATE PARTNERING?
Since the first event in 2009, Ultimate Partnering has changed the lives of tens of thousands of real estate investors who understand the value of collaborating with industry players.
Ultimate Partnering is designed to support investors from all experience levels and backgrounds + anyone in the multi-family real estate investing industry, including:
Beginner investors who have yet to do their first deal but are committed to rolling up their sleeves and getting down to work. (While at first it may feel intimidating to be a beginner and attend this event, on average 30% of attendees are brand new to the industry.)
Start-up investors who've done their first five or ten deals but lack the capital, processes, and most important relationships necessary to scale past 25+ deals
Veteran investors who've found their groove but understand the value in creating new partnerships and staying on top of bleeding-edge trends
Funding partners of all sizes looking for investment opportunities for their money to grow with both new and highly experienced investors
Buyers and sellers of all sizes looking to get deals done at the event!
And most important, anyone who's committed to growing a multi-family real estate business through the power of mutually beneficial, win-win relationships
Now, like many of our past attendees, you may be facing one OR more of the following issues:
Funding partners refuse to answer your calls, making it near impossible to get deals done
You have capital to deploy but are looking for partners you can trust and invest with
You've been burned by past deals, and seek expert legal assistance so you don't end up getting burned again
You're an international investor looking for American contacts with a track record of successful multi-family investing
Your investor pitches fall flat, leaving you feeling discouraged and desperate for funding
You have access to funding partners but aren't getting enough "deal flow" coming across your desk
You feel in over your head and need guidance so you can avoid making costly mistakes as a beginner
You're a dealmaking machine but have tapped out your local area and are looking to expand geographically
You're a buyer looking for access to a wider pool of sellers (or vice versa)
You're moving into international markets and understand the value of creating relationships with players outside the US
Brokers don't trust you to get the deal done, creating a bottleneck between what you're capable of and what you're actually achieving
No matter your experience level OR the type of relationships you are seeking, our goal is to make you feel at home and supported at Ultimate Partnering.
One thing many people underestimate is the sheer power of being surrounded by 1,500+ people all committed to the same goal: Creating wealth through a relationships-first real estate investing business.
At home, it's easy to end up discouraged, desperate, and feeling like there's no one to turn to.
But being surrounded by swarms of successful investors at Ultimate Partnering is like adding rocket fuel to your momentum.
You'll quickly realize how small you've maybe been thinking.
And you'll realize that having the right relationships in place means success in real estate does NOT have to be complicated.
Are You a Beginner at Investing?? Read This…
While you might feel like a beginner… a small fry…
We want you to realize just how much value YOU as an investor bring to the table.
Don't believe us?
Here's just a tiny sample of the ways you can provide value to more experienced industry players:
Access to geographic markets they're not familiar with
Access to buyer and sellers they don't know yet
Access to funding partners who can help them get deals done faster
The ability to roll up your sleeves and dig in where they can't / don't have the time
The ability to visit properties they're not able to
And more!
But here's the other thing you get to understand: Many of the country's wealthiest people in real estate know deep in their soul that accumulating more money isn't going to make them happy.
Instead, they experience deep satisfaction from helping others navigate a journey they themselves have already mastered. And they experience great joy helping others achieve the same levels of life-altering wealth they themselves have achieved.
In short, if you understand the importance of collaboration and putting relationships first… this is one event you will not want to miss this year—even if you're just getting started!
DON'T JUST TAKE IT FROM US… ULTIMATE PARTNERING IS THE "NOT TO BE MISSED" EVENT OF THE YEAR!!
Here's what a handful of past attendees have to say about their experience attending Ultimate Partnering:
"Ultimate Partnering is a catalyst. It's three days of nonstop networking. You've got over a thousand people all moving in the same direction wanting to do deals. Seeking you out, referring you to others."
"Ultimate Partnering changed my life and is the reason we just completed that deal in South Carolina. Being in a room with so many like-minded people expands your mind and what you think is possible."
TAKE ADVANTAGE OF THIS LIMITED-TIME OFFER
(THE BEST DEAL YOU'LL FIND TO ATTEND THE CONFERENCE!)
SAVE $500.00 BEFORE THE PRICE GOES UP!! PLUS… BUY ONE TICKET, GET ONE FREE
(TO GIFT TO A FAMILY MEMBER OR FRIEND!)
Reserve Your Seat Now
TOP 5 REASONS TO ATTEND
ULTIMATE PARTNERING 2023:
(And why this is different from other real estate investing events…)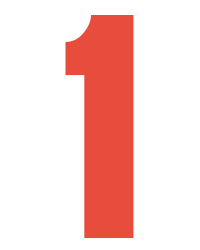 Level Up Your Network
Ever heard the saying "Your network is your net worth"? When it comes to real estate investing, truer words have never been spoken.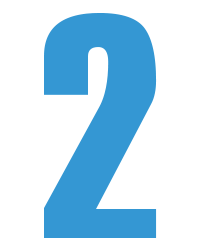 Relationships > Education
Let's face it: Most people walk away from conferences with a huge checklist of to-do items.
The sad part? Within days of returning home, that checklist usually ends up buried in a closet somewhere.
BUT, at Ultimate Partnering, we won't overwhelm you with information. Instead, you'll build the relationships you need to bridge the gaps that are holding you back from real, lasting success.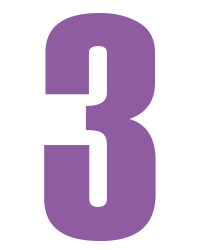 Fun in the Sun
San Diego is one of the sunniest cities in the US, boasting 266 days of sunny weather per year. Plus the temperatures in early September are ideal, comfortably warm and well past the sweltering heat of the August summer sun.
And we're hosting the event at one of the most in-demand hotels in San Diego—with a premium gym, spa, and multiple upscale indoor and outdoor dining options.
Plus you've got the entire city of San Diego to explore before and after the event!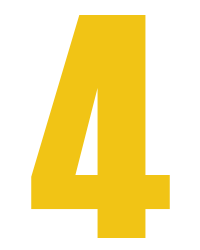 Cutting-Edge Trends
Between inflation, shifting moving trends, rising interest rates, and a potential recession, things are changing fast in the real estate investing world. And between now and October, odds are they'll change even more!
It's now more critical than ever for you to stay on top of what's working now to get deals done. And with a host of veteran panelists, we'll get you up to speed on what you need to know as we head into 2023.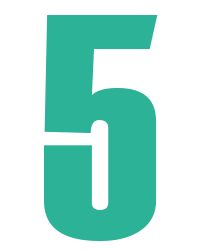 Fear of Missing Out (aka FOMO)
Many of our attendees have been coming back again and again since the very first year. Some attendees even buy a ticket for next year's event before they go home!
Why?
Because Ultimate Partnering is the event of the year for laying the foundation you'll need to create generational wealth with multi-family real estate investing.
And we have A LOT of fun, too!
Those who miss it end up with serious FOMO!
TAKE ADVANTAGE OF THIS LIMITED-TIME OFFER
(THE BEST DEAL YOU'LL FIND TO ATTEND THE CONFERENCE!)
SAVE $500.00 BEFORE THE PRICE GOES UP!! PLUS… BUY ONE TICKET, GET ONE FREE
(TO GIFT TO A FAMILY MEMBER OR FRIEND!)
Reserve Your Seat Now
DON'T JUST TAKE IT FROM US… ULTIMATE PARTNERING IS THE "NOT TO BE MISSED" EVENT OF THE YEAR!!
Here's what a handful of past attendees have to say about their experience attending Ultimate Partnering:
I found my first partner at Ultimate Partnering and did five deals with him, driving millions and millions of dollars in profit for investors. And we obviously did really well ourselves off those deals. There's just so much synergy there with everyone trying to bridge the gaps in their business and get deals done.
At Ultimate Partnering I not only met the people I'd end up partnering with to found our company… I also met men and women who aligned with my goal of giving back by building homes for people who can't help themselves in Nicaragua. This is truly a game changer.
At this point you might be thinking Ultimate Partnering is going to be crazy expensive, right?
But when you hear the investment to attend Ultimate Partnering, you're going to think it's the deal of a lifetime… BECAUSE IT IS!
And that's because when you reserve your seat before September 1, 2023, the investment to attend is just $997.
Plus you'll receive one FREE ticket to gift a family member or friend as part of our "Buy One, Gift One" special!
In total, that works out to just $498.50 per person. (That's it!)
Why are we making tickets to Ultimate Partnering so affordable, when many gurus charge thousands for their seminars?
Simple… because we know that when everyone in our community comes together to partner on deals, we create even more success stories. With that in mind, we wanted to make it as easy as possible for you to attend!
Now, we have to charge something because it costs us A LOT of money to host an event of this size. (And we are sure you understand that!)
But instead of charging thousands of dollars like most real estate gurus do, right now tickets are just $997—so we cover our costs AND so the ability to attend feels within everyone's reach.
Plus you'll get a FREE Ticket to gift to a family member or friend, allowing even more people to join our mission of creating wealth and giving back through multi-family real estate.
TAKE ADVANTAGE OF THIS LIMITED-TIME OFFER
(THE BEST DEAL YOU'LL FIND TO ATTEND THE CONFERENCE!)
SAVE $500.00 BEFORE THE PRICE GOES UP!! PLUS… BUY ONE TICKET, GET ONE FREE
(TO GIFT TO A FAMILY MEMBER OR FRIEND!)
Reserve Your Seat Now
PLUS, you can confidently register and attend the event knowing that you are fully protected by our 100% Satisfaction Guarantee.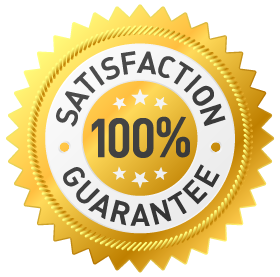 In fact, our guarantee is very unusual:
If by 3:00 p.m. on the first day, you are not convinced that Ultimate Partnering is going to be worth at least $1,000,000 to you and your business, you may leave the event and claim a full refund, no questions asked.
Why are we making this outrageous but powerful guarantee?
Simple. David insists that the event effectively costs you nothing.
You see, after 9,200 deals, he knows the power of the connections and material you're about to experience. And you can only make money by coming to these three days that will transform your business forever.
Prices Are Going Up on September 1st… and We May Run Out of Free "Buy One, Gift One" Tickets… So Don't Wait on This!
If you wait until the last minute on this, prices will jump by a full $500.
And depending on how many people sign up between now and September 1st, we may have to end our "Buy One, Gift One" promo. (For obvious reasons, we may have to make paying ticket holders a priority.)
But if you've made it to the bottom of this letter, we'll go ahead and guess you're highly interested in joining us in San Diego.
We're guessing you see the value in being surrounded by 1,500+ people who all share the common goal of getting more deals done.
We'll assume you already know just how much it could change your business to have a contacts list full of funding, business, and deal partners.
And because of that, we would like nothing more than to see you at the event come September 8th.
But that means taking a leap of faith and registering so you can join us.
There's no better time than now, and prices will be going up on September 1st.
TAKE ADVANTAGE OF THIS LIMITED-TIME OFFER
(THE BEST DEAL YOU'LL FIND TO ATTEND THE CONFERENCE!)
SAVE $500.00 BEFORE THE PRICE GOES UP!! PLUS… BUY ONE TICKET, GET ONE FREE
(TO GIFT TO A FAMILY MEMBER OR FRIEND!)
Reserve Your Seat Now
MEET OUR SPONSORS
Interested in sponsoring or hosting a booth in our exhibitor's hall?
Do NOT wait to contact us, as the August 1st deadline for sponsorship registration is quickly approaching!!
CLICK HERE TO SPEAK WITH A SPONSORSHIP CONCIERGE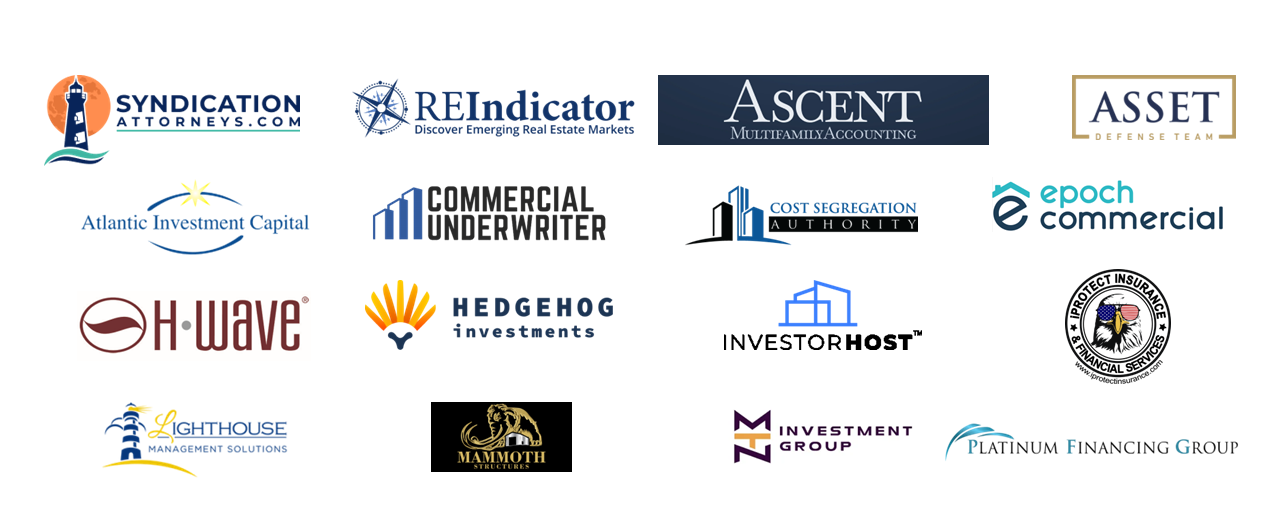 Frequently Asked Questions
Still have a question or need help registering to attend? Call 800-649-0133 or email support@rementor.com.